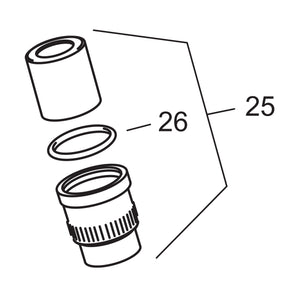 Note: Sold individually, 4 required
Note: Valve covers can be retrofitted to 1935-38 models but they require the use of 41814 threaded (1939-53 models) pushrod guides. This ensures a completely leak-free valve train.
Note: KIWI designed O-ring valve covers are the best you can buy. Outer covers are made from solid material while the inners are drawn over a mandrel creating a very precision fit. Covers are supplied with silicone O-rings (rather than cheaper black neoprene). Silicone is many times more expensive however it will not settle over time or deteriorate from the heat created by the cylinders or acids from engine oils resulting in weep-free valve cover for the life of your Indian. Only KIWI valve covers remain leak-free for the life of the engine.