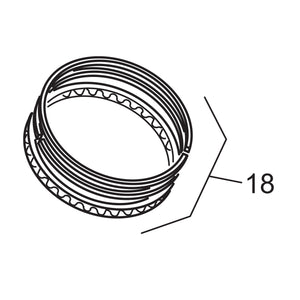 Note: Sold individually, 2 sets required.
Note: We only supply USA made Hastings & Total Seal® ring sets for guaranteed quality. While these do cost more, they are the best by far. We do not sell cheap import rings.
Note: Stock Indian 74 & 80" pistons had 3 compression rings 3/32" wide and 1 oil ring 5/32" wide. Technology has changed so much that our 41711-R & 41711-RT rings (2 x 1/16" wide compression & 1 x 5/32" oil) does a far better job of combustion sealing while increasing cylinder bore life.