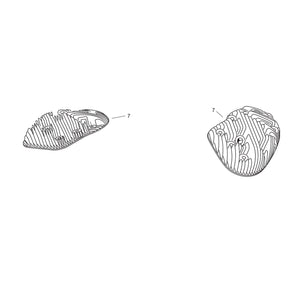 These 74" heads are for the 1935-38 models and for use with our Long Reach Spark Plugs.
Note: Sold as a Pair (2)
Note: We can machine these to accept 80" pop-up pistons
KIWI heads are designed with longer spark plug threads to accept our long reach plugs for maximum performance. Heads have more material on the gasket surfaces in critical areas to reduce the chances of blown gaskets. We have paid close attention to the depth of the combustion chamber to eliminate any potential problems with detonation. Heads are made from high-end aircraft grade A356 T6 (heat-treated to T6) for increased strength over originals so as to not mush out under head bolt torque loads. Competitors' heads are full of porosity and use recycled aluminum. While they are cheaper, they distort under heat and do not dissipate heat well or seal. KIWI heads are the finest heads available for your Indian.