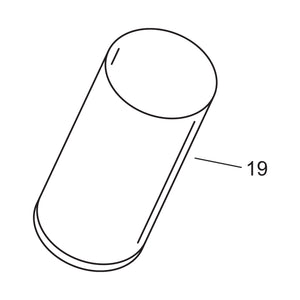 This sleeve has an outer diameter of 3.345" and is for use with pre-1942 models and earlier, with round base cylinders.
Note: Sold individually, 2 required
Note: KIWI sleeves are specially made for Indian motorcycles and are NOT off the shelf automotive sleeves. KIWI sleeves have a reduced diameter on the lower 7/32" that protrudes below the cylinder base flange. This allows this portion of the cylinder to fit the crankcases and align properly. Be aware all others do not have this stepped reduced diameter and may not fit your cases which will require you to remachine your cases. KIWI sleeves are manufactured with the correct ring lead-in bevel on the bottom inside diameter. These sleeves are alloyed with nickel, chrome, and molybdenum for superior wear resistance to competitors and have a hardness of up to 240 Brinell which means super long-lasting. KIWI sleeves are made specifically for Indians and are the finest available. Another winning engine part by KIWI.