Collection:

Frame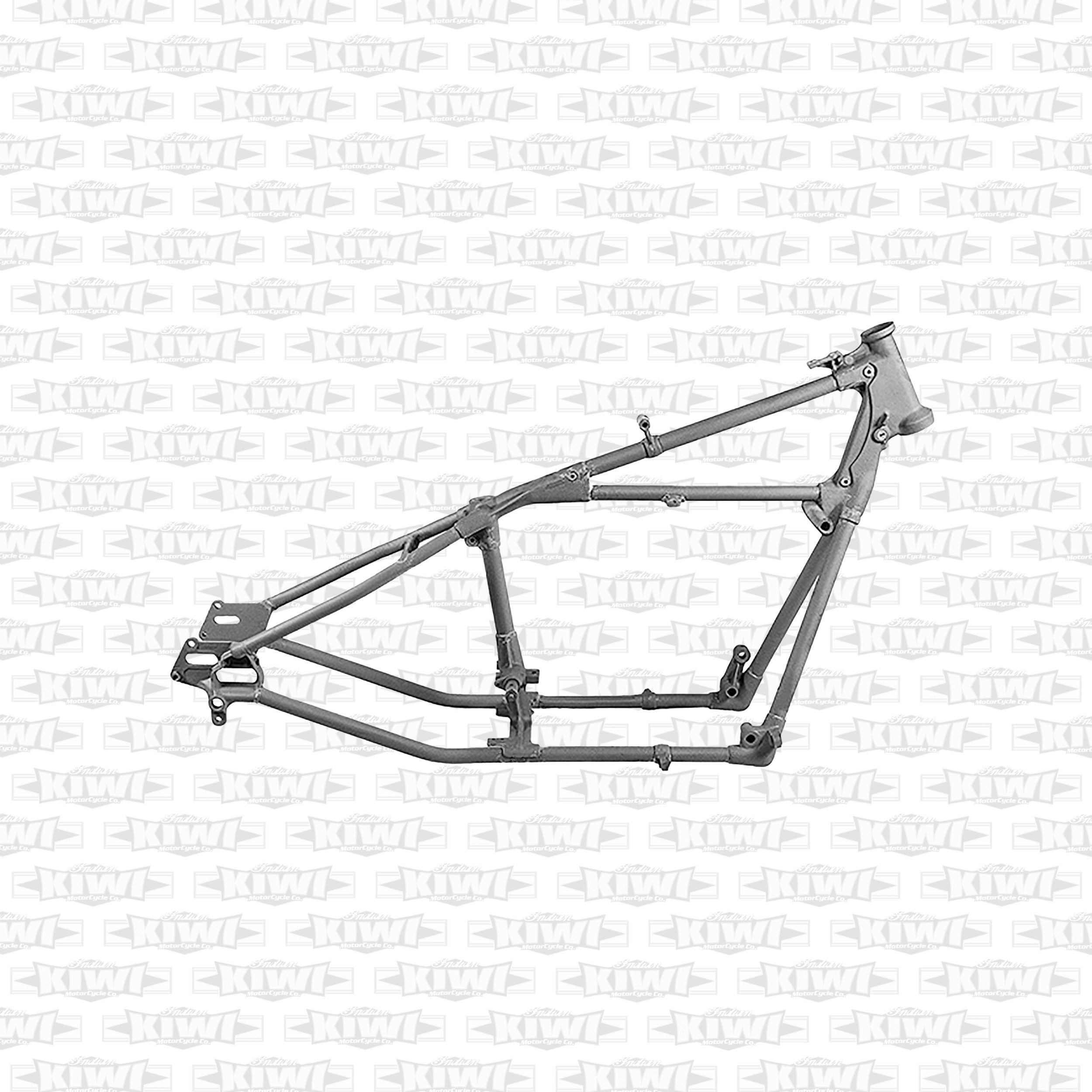 CLICK/TAP IMAGE TO ZOOM
I (Mike Tomas of Kiwi Indian) wanted to make the 1st rigid frame and best rigid frame in the world for Indians. My frame is 100% USA made and I've had my hand in every part of its build right down to welding it myself. All castings are extremely high end and my frame cannot be told from an original as it is that exact and perfect.
Castings are by hi-end investment/lost wax so every bit of original casting detail is carried through to my frame. Investment casting picks up the tiniest of original detail so much such that my 1st one even duplicated the same serial number perfectly. How's that for detail. Obviously yours will be blank for your own serial
No. My investment castings are cast right here in Los Angeles, Ca for guaranteed quality. All tubing is made in America also. Other's frames are imported and made from low-end sand castings that look cheap and are cheap. Their sand castings are also far weaker than my USA investment cast parts and lack original details. Investment cast molds are a lot more expensive investment on my part but because I wanted to make an exact duplicate of the original. A second-place frame supplier is a 1st looser in my books. Sand casting molds are cheap to make a frame but look cheap after casting as Indian didn't make them this way so there is an obvious difference in appearance.
A frame is a major structural part of the motorcycle and sees a lot of impact especially being a rigid frame as it gets a lot of road shock (no suspension). Your life depends on it. I offer a lifetime warranty on my frames as I build them myself and I know what is into each and every one. They are the best without any doubt and since your life depends on it, buy with confidence with a Kiwi Indian made frame. This frame WILL pass the strictest of Indian judges as it is that perfect of a reproduction.
I studied the manufacture of original frames very carefully. Each factory frame was placed in a jig. A guy would then tack arc weld each joint and then remove it from the jig. It was then hung on a meat-type hook and each joint was brazed. I have duplicated the exact same process. My frames are tack welded into place. I even stand in the same position as the original factory worker to duplicate the exact same position of the tack weld. I bronze weld each joint while the frame is still in the jig. As a result, when the frame cools, it holds to the required tolerances and geometry, assuring that the finished assembly of your Indian Motorcycle on a Kiwi made frame will continue to go smoothly and all elements fit.
My frame is only available from me at Kiwi Indian so you can ask any question and talk with me directly. I am proud to say I make the best Indian rigid frames in the world, period.
11 products
CLICK/TAP HERE TO DOWNLOAD THIS PAGE